Pledge Your Period is the Desai Foundation's annual awareness campaign created to strip away the shame around periods, helping to end the cycle of period stigma and poverty. 
As Marketing & Design Director of a small team,  my role was to ideate and help execute the overall theme, language and visual direction for the campaign each year. In 2021, the campaign theme was to showcase how all who bleed are 'bloody fabulous' in order to raise funds for the distribution of free pads to the women & girls affected by the COVID crisis in India. 
Below is a sample of just some of the campaign materials created for web and social media usage.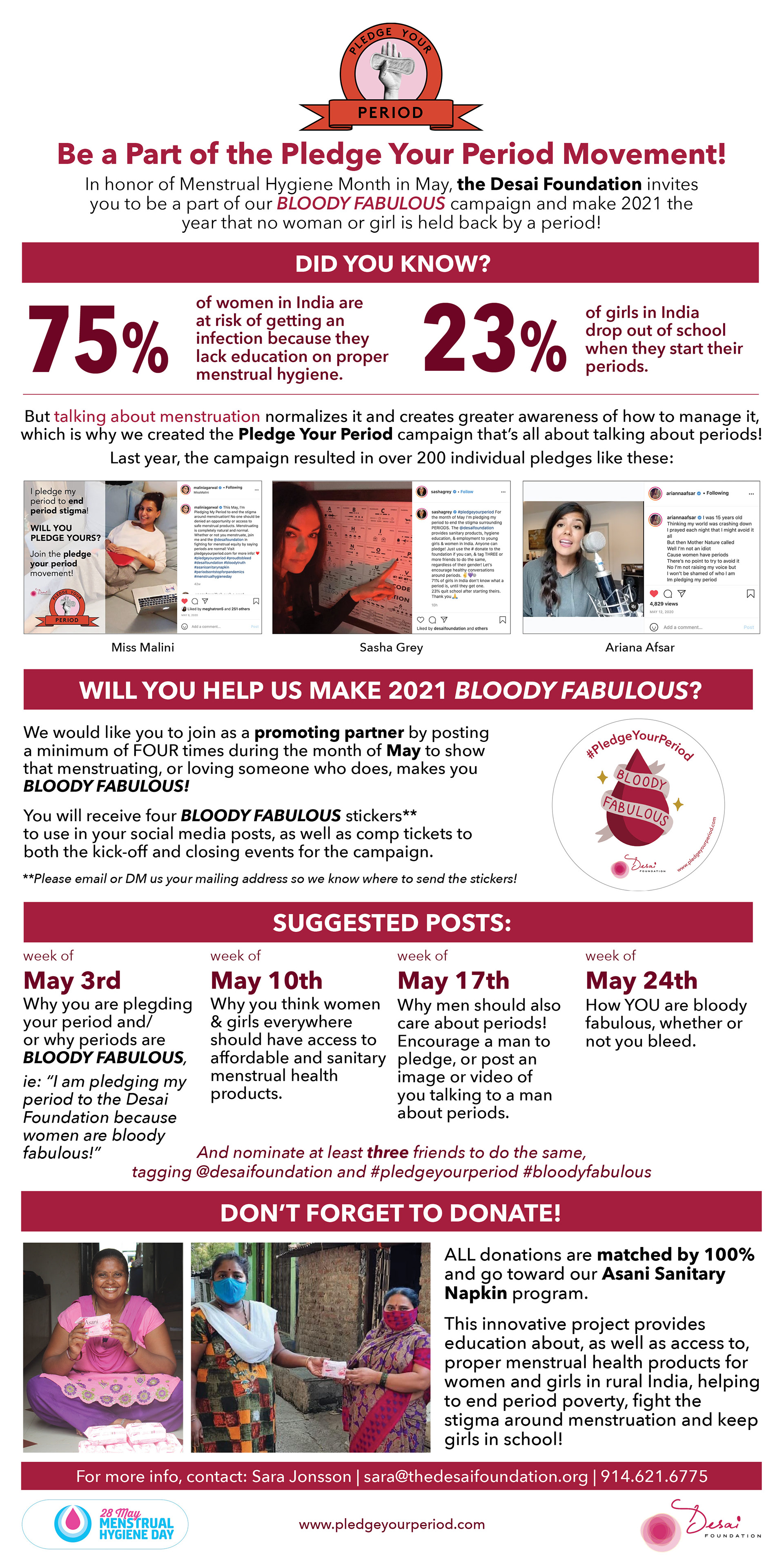 In 2020, the theme was 'periods don't stop for pandemics' in an effort to raise awareness for the fact that the pandemic exacerbated the effects of period shame & poverty around the world.